Introducing service of Chubu Nihon Plastics, handling plastic resin for a long time.
We collect inferior products discharged from plastic manufacturing companies, grind into pieces and turn to raw materials.
The recycled material produced in this way is returned to companies or sold outside.
In addition, we also propose reductions of rate of inferior products during plastic molding and cost reductions including recycling.
STEP1
Collecting inferior products
STEP3
Ruder
(melting/kneading)
POINTOpen process of recycling to public
From the grinding process to the pellet melting process, you can have a tour in which resources become recycled raw materials.
Please contact the sales staff if you want to visit the factory.
2
Purchasing & collecting plastic
Our style is not only purchasing plastic materials,
but also reducing burden for customer and promoting recycling together.

We can offer to you knowledge of separation/collecting,
effective collecting /packaging and logistics.

We promise to you the most suitable proposal and meticulous service.
POINT1
Purchasing materials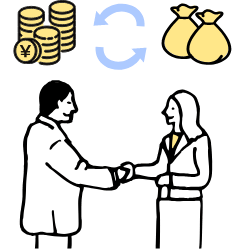 POINT2
Proposing recycling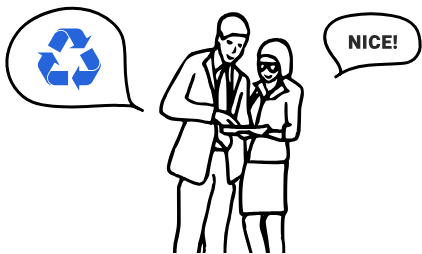 POINT3
Schedule of collecting suitable for customer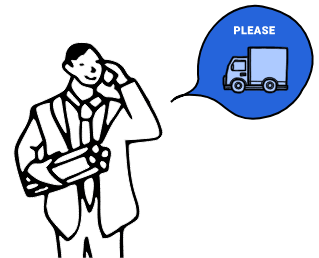 3
Selling plastic raw materials
We have great lineup from virgin resin to offgrade (both domestic and foreign)
and increase quality and cost competitiveness using own network.
Let us know kind of resin, price and etc. you're using.
We'll propose remedial measures for cost reduction or gradeup soon.
POINT1
Handling various raw materials
POINT2
Raw materials both of domestic and foreign
POINT3
Proposing cost reduction and gradeup
POINTResin handled
ABS / AS / EVA / EVOH / LPC / MS / PA / PBT / PC / PCABS / LDPE / HDPE / LLDPE / PET / PMMA / POM / PP / PPE / PPO / PPS / HIPS / GPPS / PVC / TPE / TPO / TPU /SILICON/ FLUORORESIN / EPDM / BR / NBR / SBR / SSBR
We propose custom-made products using our long-standing technology.
Depending on the product physical properties of the customer's usage environment,
we will combine the optimal raw materials and additives to make proposals
in line with the improvement of molding stability and product physical properties.
POINT1
Own developed brand "La Tulle"
POINT2
Property measurement
POINTOwn brand "La Tulle" using foreign genuine products
Domestic genuine products are good quality but expensive. Foreign genuine products are inferior in transparency and formability, with the risk of large stock. Based on this situation, we have independently developed a compound "La Tulle" with high quality and cost competitiveness.
5
Resin recycled processing machine sales
We can propose recycled processing machines according to customer requirements.